production team
KEY PERSONNEL

Director/Producer Erica L. Nikolic entered the world of documentary filmmaking with professional skills she fine tuned working as a litigation attorney in New York, NY and San Francisco, CA.  Her passion for social justice and undying love for film inspired her to launch her production company, Pavo Films. She thrives on unearthing injustices in her community and mindfully developing projects that initiate positive change in society.  In connection with her production company, she has written, directed and produced numerous short documentaries to date, including Oasis and Prop 8 Plea.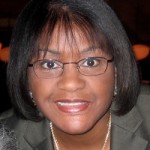 Executive Producer LaVerne Wainwright, International Association of Organ Donation Board Member, will act as Executive Producer for Let There Be Life. Laverne has worked 37 years in the Healthcare Industry.  A graduate of Case Western Reserve University in Cleveland, Ohio, she holds a Master's Degree in Community Health Nursing and graduated from Ohio State University as a Nurse Practitioner.  She currently works as a Corporate Nurse Practitioner at the Ford Motor Company, World Headquarters in Dearborn, MI.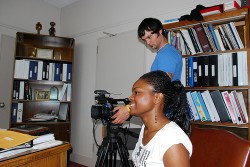 She has been with Ford Motor Company for 30 years in various Nursing positions working her way up from a Staff Nurse to a Corporate Nurse Practitioner.  She serves as Clinical Faculty at the Frances Payne Bolton School of Nursing at Case Western Reserve University and maintains a private consulting business for government and private industry involving case management and return to work programs for injured workers.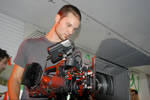 Director of Photography Shawn Grice, originally hailing from southeast Michigan, studied at The Los Angeles Film School and has been working in the industry as a Director of Photography ever since.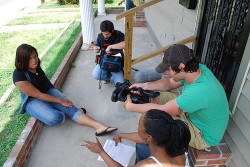 With experience shooting on and lighting for 16, Super 16 and 35mm film, as well as 24p MiniDV, HDV and HD (with and without prime lens adapters), his notable credits include Wedlock (Tribeca Film Festival) and The Kolaborator (BAFTA Award for Excellence).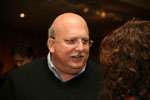 Consulting Producer Mitchell Block conceived, co-created and was an executive producer of Carrier, a 10-hour doc series and produced the companion feature "Another Day in Paradise" financed and distributed by Icon Productions, which premiered on PBS in May 2008.  For seven years he worked as an acquisitions consultant for HBO Original Pictures (documentaries).  In 2002, Block was an executive producer of the Academy Award-winning documentary Big Mama for HBO.  He was a producing fellow at the American Film Institute (AFI), a member of the Academy of Motion Picture Arts and Sciences, the Television Academy, and the University Film and Video Association.  He is a columnist for Release Print and a regular contributor to International Documentary.  He was an executive producer of Stealing America: Vote by Vote, a feature documentary about the 2004 and 2006 elections which opened in New York and Los Angeles in August 2008.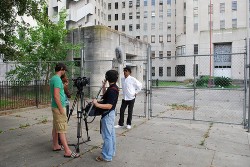 His company, DirectCinema Limited, has handled the marketing and distribution of over 60 Oscar-nominated and winning documentaries, short and animated films.  Block has a B.F.A. and an M.F.A. from the Tisch School of the Arts and an M.B.A. from Columbia.  He lectures globally on independent producing, distribution and marketing.